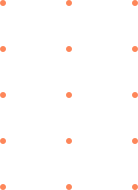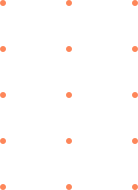 2022 Taiwan AI EXPO Junior Award Feng Chia's Interdisciplinary Achieves Outstanding Results
2022.05.24
The 1st AI Junior Award, co-organized by DIGITIMES and AMD, was announced. The interdisciplinary team "Green Digital" was coached by professor Yeh from the iSchool composed of students from the Department of Photonics, Information Engineering and Computer Science, Cooperative Economics and Social Entrepreneurship and Accounting stood out from the competition and won the Excellence Award.
The topic of the competition was "Exploring the Future World of 2025 with AI", which prompted students to think about and imagine the future world three years from now. To propose solutions with a macro vision and the application of rapidly changing AI technologies. The competition had combined with the Taiwan AI EXPO, the AI professional exhibition in 2022, where more than 20 AI trend gurus gave speeches, and 50 companies participated in the 3-day event. Through 50 company leaders and 7 AI experts as judges, the best teams were selected based on innovation, social impact, business value, completeness, and first-site reports.
"AI Carbon Inventory" is a digitalized version of the traditional carbon inventory with complicated steps and data collection. First, we analyze the environmental disclosure indicators in SASB, GRI, TCFD, and CDP, select them from 77 industry categories through the system and then generate the disclosure indicators automatically through AI. Sensors are installed on each machine to collect data, and through marginal calculations, forecasting and scheduling, companies can achieve tariff management through machine scheduling within the contract capacity. After the second-stage carbon inventory, the hotspots of carbon inventory are identified and analyzed on two axes: first, visual warning with red and green lights from the highest to the lowest carbon emissions, and second, smart carbon reduction suggestions from the difficulty of improvement. Lastly, visualization of the battle board was used to read the amount, reduction effectiveness, and cost.
President Lee has always emphasized that "we need to cultivate innovative talents to participate in the upgrading and transformation of social industries". We encourage students to use the resources on campus to enrich themselves, prepare for their careers, and to enhance their employability.