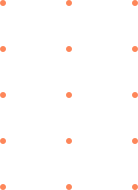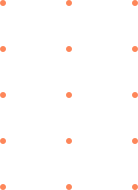 Feng Chia University The 13th Presidential Inauguration
2022.08.01
At the beginning of the new academic year, Feng Chia University held a ceremony to inaugurate the new president for the next three years. After the Inauguration, President Prof. Wang bestor the certificate of Appointment for three vice presidents (including one honorary vice president), 11 first-level supervisors of academic, and 17 first-level supervisors of administration.
Chairman Prof. Kao especially praised President Lee for his outstanding achievements and for bringing the school to a new high point in the past nine years. The inauguration is the inheritance and innovation that will lead Feng Chia University to continue its mission in higher education. Prof. Kao said, "The upcoming Virtuous Hall is the ideal of education, no matter how the world changes, a university should be the most stable and hopeful place. We maintain a one and only mission: to provide more and better educational environments and learning opportunities for students. For all, we will continue to be together and develop a path of its own."
President Prof. Wang is a professor in the Department of Economics at Feng Chia University and has served for more than 30 years, with nearly 20 years of administrative experience as Dean of Business College and Dean of Academic Affairs. In taking over the presidency, she would like to thank President Lee and the four vice presidents for their support and for their selfless dedication to Feng Chia after stepping down and passing on their rich experience. With the stand by the Board of Trustees, she pledges to work together with all faculty members to build a high educational quality, and to uphold the core values of education. Hopping all related people to Feng Chia University will feel the efforts and achievements, we are proud of our glory.
President Wang's goals for the next three years has divided into seven major areas: teaching reformation, learning method, information, and administrative innovation, industry linkage, stable student registration rate, alumni cohesion, and environmental sustainability.
1. Teaching reformation: curriculum and system design. Continue to promote the innovative academic system, strengthen digital learning, and integrate CDIO courses, students are valued with the ability to create the future after graduation.
2. Smart Learning: As Feng Chia University is under largest construction "Virtuos Hall" brings a radical change in the living and learning of all students and faculty. President Wang will actively upgrade the campus information system to match the most advanced, functional, and convenient environment and truly implement "beautiful campus and smart learning.
3. Information and Administrative Innovation: In terms of administrative innovation, we hope to achieve a younger core team, establish a learning organization, emphasize professional development and training, promote cross-disciplinary collaboration among administrative teams, and transform a new administrative culture.
4. Linking to Industry: Through the newly established Office of Technology Development, which will serve as a bridge between teachers and industry, Feng Chia University will be the school with the deepest links to industry in the future and become a major center of technology development in central Taiwan.
5. Stabilization of Student Registration Rate: Faced with the impact of childbearing and the epidemic, President Wang has confidence that Feng Chia University, which has already established a good track record, will be able to cope with the situation as long as it stabilizes its enrollment base and adjusts its student population structure appropriately and gradually.
6. The Cohesion of Alumni: through the linkage and cooperation of courses, through the complementary knowledge and experience, we can see the possibility of cooperative schooling, which is a multiplier for alumni business operations and local students' internships.
7. Environmental Sustainability: We will not ignore the social responsibility and go deeper into the goal of USR and SDGs in each department. Student can learn a profession that can solve the problems of human society, in addition to personal employment, and fulfill the responsibility of a social university.
For more details please refer to President Wang's interview.