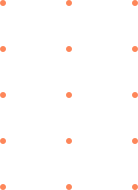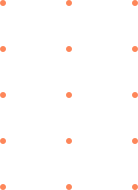 People who stick to the end will succeed
2020.10.12
Club Experience
I have always hoped that after entering university, I will not only focus on schoolwork, but also experience club activities.
Do something different!
A teacher told me: "University is about learning a lot." In addition to schoolwork, we must try to do different challenges. I took the initiative to organize an event, used Google Map to search for various units and called to ask if I needed volunteer assistance. At first, I was rejected, but with the help of friends, I completed the first event hosted by my university.
Acting as a teaching assistant for MOOCs
Before high school, we seldom had the opportunity to do experiments. As soon as we heard the teacher mentioned that the "MOOCs course—University General Physics Experiment Workshop" could improve the experiment, and when the salary was available, we actively sought opportunities from the teacher.
A simple belief that you want to learn and grow does not have to worry about not being able to do it. As long as you actually do it, you will often be shocked by your own potential.
Self-training outside of schoolwork: club cadres
During the university, I chose to participate in the Youth Leadership Institute to train my leadership. During the summer vacation of the university, he served as the lecturer of the summer service team and the life group leader of the summer service team.
Success depends on how long we can continue to do a right thing, and those who persist to the end will succeed.
Research Ability Training: Special Research
In the second semester of my sophomore year, I joined the laboratory of a teacher of the Department of Photonics to conduct special research; during my junior year, I did an internship at the Industrial Technology Research Institute, and then formally started special research. Only by working hard in the experiment can I have the opportunity to serve as a junior photoelectric experiment assistant.
Because in the university's special research, I found that I was very enthusiastic about research. After graduation, I completed my military service before getting a master's degree from the Institute of Photonics, National Taiwan University.
In the beginning, we often did not understand our potential, but when we find a goal, we will continue to look for ways to achieve that goal. In the process, we slowly discovered our enthusiasm and potential..
By |Department of Photonics - Luo, Yi-Cing