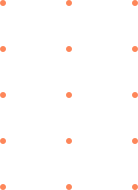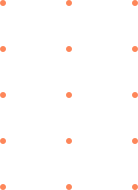 Fulfilling college life, defined by you!
2022.06.08
Global Mobility
Many people are quite confused about taking the first step, and are afraid of making the wrong decision and hesitate, but my experience proves that hesitation often misses rare experiences and opportunities. Encourage everyone to strive for university resources when facing machine selection. The accumulation of these experiences will lead you to become an experienced college student.
Freshman: Advanced credits, strive for Taiwan-Vietnam two-way incentive program. 
The freshman English preparatory class allowed me to meet a group of freshmen from different departments when I first entered the university. 8 days of intensive English training, to complete the specified number of words to read, the reading club has become the fastest way for us to familiarize ourselves with books, and at the same time stimulate everyone's language ability. After the course, we will become good partners for each other in learning English. Because I participated in the English preparatory class offered by the foreign language center, I often pay attention to language activities or course information. Knowing that the "Taiwan-Vietnam Two-way Encouragement Program" can be used to offset sophomore English credits and have the opportunity to receive full subsidies to study abroad, I quickly submitted the review materials and was very lucky to be selected for the program. I went to North Vietnam for two weeks during the winter vacation of my freshman year. I took English courses and Chinese teaching with students from the School of Foreign Languages of Taiyuan University. I also went to the Dalibu shoe factory to learn about the operation of the shoe production line. This incentive program allowed me to establish good friendships with local students, and I also obtained compulsory English credits in my sophomore year, and met partners from different grades and departments.
Sophomore: practice inheritance, community nourishment
In my sophomore and junior year, I became the leader of the department society, the vice president of the aircraft model society, and also joined the volunteer team of the foreign language center. Becoming a member of the Department of Aeronautics and Astronautics Society in the sophomore year, in addition to experiencing freshman growth camps, orientation camp, department BBQ and other activities again, the most important thing is to give students advice on taking courses, course preparation directions or assistance in life.
In the Department of Aerospace and Systems Engineering , all freshmen are required to take the practical compulsory course "Introduction to Aerospace Engineering". The classwork is to make water rockets, hand-held aircraft, and small aircraft for group end-of-term anchoring. And because of this fate, I joined the aircraft model club exclusively for the aerospace department by mistake, and served as the teaching director and vice president of the handheld aircraft. I am very happy to transform from a freshman student to a teaching assistant leading my juniors to pass on knowledge to my juniors, and at the same time, I have gained unexpected opportunities.
At the beginning of joining the volunteer team of the Foreign Language Center, I just tried it through the recommendation of my friends. There are regular classes, such as learning how to use a monocular camera, Fanzhuan post design and short film photography editing, etc., learned quite practical soft skills. In my sophomore year, I served as the general caller of group tour guides. I was in charge of coordinating the internship cooperation between the volunteer team members and the Tourism Bureau of Taichung City Government. I arranged for the team members to be on duty at the tourist service center of Taichung Railway Station and Taichung High Speed Rail Station, and stood on the front line to assist tourists.
Junior: Understand the significance and value of flying equipment competitions and graduation projects.
Since entering in college, the most important competition I have participated in is the "2021 National Creative Aircraft Design Competition" that the Department of Aerospace and Systems Engineering does not miss every year. This is a competition held for students from aerospace-related departments across Taiwan. The goal is to successfully build a flying aircraft from scratch.
This competition experience also drove me to become a more targeted project leader, to lead the same team to produce the graduation project of the Department of Aeronautics and Astronautics - "Recreating an Aircraft That Can Fly into the Sky".
Decorate your canvas to your heart's content and create your college career works.
I believe that every person of Feng Chia can find resources and opportunities from the school as long as they are willing. The key is to "Try" bravely. Even if the chance is very slim, don't let yourself regret it.
Every freshman can have a canvas that symbolizes four years to the start of school. How to decorate and create is all up to you! How to define a wonderful college life, no one can decide for you, only you have the qualifications, lift your paintbrush, and embellish the canvas that belongs to you in your own way. Encourage all students to wield their own paintbrush and try their best to create a piece of career work that belongs to you in the limited student life.
By|Department of Aerospace and Systems Engineering OU,JIN-HUA